What We Do
We are a commercial vehicle and equipment leasing company, providing business solutions for new and established businesses across Canada. We are "Focused on Solutions®". We strive to provide our strategic partners with competitive, unique and innovative equipment financing products and services to assist their customers to finance their growth and their dreams.  We are proud to be one of Canada's only broker-based equipment and vehicle leasing companies.
Our Goals
We asked our team members to express our company goals in their own words. Here's what they said:
"To be the best company in the industry"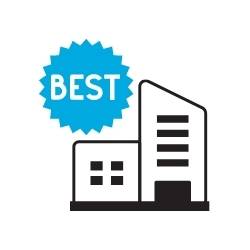 "To provide excellent customer service"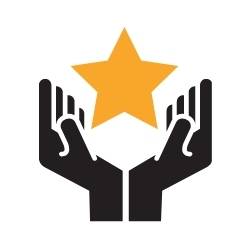 "Make our customers' dreams come true"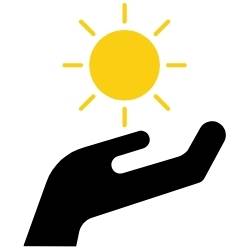 "Create an environment where team members grow"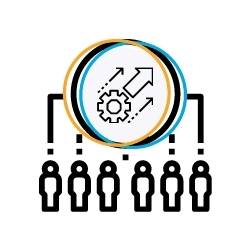 Our Brands
We have three distinct brands under the Bennington umbrella and they service different credit markets. By offering expanded risk segment coverage, we are able to maintain a customer for life focus.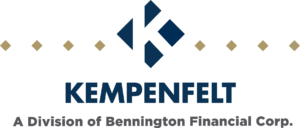 Meet the Leadership Team
Below are the faces our of Leadership Team:
Troy is President and CEO at Bennington. He joined Bennington in 2016 as the President and COO for Equirex Leasing Corp. In 2018, Troy was promoted to the position of President and COO for both Equirex and Bodkin. Prior to joining Bennington, Troy held the position of President at Element Fleet Financial. Troy has over 22 years of executive and senior management experience with other leading Canadian leasing and financial institutions. Troy holds a BBA with a concentration in Finance and Marketing from the University of New Brunswick.
Joe is Bennington's Chief Financial Officer. He joined the company in 2020 with over 25 years of Finance and Accounting experience in the financial services industry. Prior to joining Bennington, Joe was the Director, Finance Projects and Internal Controls for Bennington's parent company, Equitable Bank. He joined Equitable Bank in 2017 after having held several Finance positions at CIBC including Director, HR Financial Governance and Controller of CIBC Investor Services Inc. Joe holds an MBA from Wilfred Laurier University and is a CPA, CMA.
Amanda Hoey
Vice President, Operations
Amanda is Bennington's Vice President, Operations, responsible for the Funding, Contract Modifications, Quality Assurance, Customer Service and Insurance Departments. She started her career in 1989 at Pitney Bowes Leasing, moving to CITI Capital in 2003 before joining Bodkin Leasing in 2006. This experience combined with her time at Bennington adds up to over 30 years of leasing industry experience.
Shahan Khan
Vice President, Legal & General Counsel
Shahan is Bennington's Vice President, Legal and General Counsel. Shahan joined the company in 2012 as Legal Counsel and has practiced law for over 10 years. Prior to joining Bennington, Shahan worked for different law firms in the Greater Toronto Area. Shahan obtained his B.A. (Hons) from the University of Toronto, graduating with high distinction and earning his J.D., from the University of Toronto.
Sergio is Bennington's Vice President, Credit. Sergio joined the company in 2009 as a Credit Analyst, moving into various Credit management roles over the years, including Director, Credit for Equirex Leasing Corp. In 2019, Sergio was promoted to Vice President, Credit for all Bennington brands. Prior to joining Bennington, Sergio worked for RBC from 1995 to 2001 and for Wells Fargo Auto Finance as a Lending Manager from 2004 to 2009. Sergio holds a B.A. from the University of Toronto and an M.S. Ed. from Daemen College.
Raja Singh
Vice President, Business Development
Raja is Vice President, Business Development at Bennington. He joined Bodkin Leasing in 2003 as Senior Vice President, Corporate Development. Prior to joining Bodkin, Raja was Vice President, Financial Services at Pitney Bowes Credit Corporation and has also held senior leadership roles at Tilco Party Time/Tilco International, Paccar Finance Service Ltd. and Carlson Marketing Group Ltd., where he started his career. Raja attended Humber College as well as Ryerson University and the University of Toronto with a concentration in Accounting and Auditing and holds the designation CPA, CGA.
Katie Denis
Vice President, Human Resources
Katie is Bennington's Vice President, Human Resources. She joined the company in 2008 as a Customer Service and Credit Coordinator for Equirex Leasing Corp. In 2010, Katie started the Equirex Human Resources department and with the purchase of Bodkin Leasing Corp. in 2011, the Bennington Human Resources Department was formed. Katie has over 10 years of experience as a Human Resources Professional, holds a B.A. (Hons) from Brock University, a post-graduate diploma in Human Resources Management and has also earned her designations as a CHRP, CHRL.
Liz Waddell
Vice President, Change Management
Al Olivier
Vice President, Information Technology
Liz is Bennington's Vice President, Change Management. She joined the company in 2016 as the Director, Change Management. Liz brings two decades of financial services experience, including positions of increasing seniority with Bank of Ireland, Allied Irish Bank, Macquarie Bank and TMX Group (TSX). Liz holds a Bachelor of Business Studies degree from the Institute of Technology (Technological University Dublin) and a Masters Degree in Management & Organization Behaviour from the Michael Smurfit Graduate School of Business (University College Dublin).
Al joined Bennington in 2021 as Vice President, Technology. He brings over 30 years of experience in Technology roles, 20 of which have been in senior leadership. Prior to joining Bennington Al was the Chief Technology Officer at Groupe Media TFO in Toronto. Al has extensive experience leading technology roadmaps nationally and internationally delivering world-class data driven products, solutions and services across loyalty, CRM, eCommerce, health and education programs.