OUR CORE VALUES
We strive to provide our team members with an environment in which they feel that they are contributing and are proud members of the Bennington team. We are led by the following core values:
| | |
| --- | --- |
| Respect | Our team members come first. We respect each other and our differences. |
| Excellence | We go above and beyond in everything we do. We provide 'Service with a Touch of WOW®'. |
| Creativity | We have a passion for solving problems. We are 'Focused on Solutions®'. |
| Integrity | We operate with a high level of honesty. Our actions are ethical and beyond reproach. |
| Persistence | We chase our dreams and we do not give up. We believe that 'The Best is Yet to Come®'. |
| Empowerment | We trust all of our team members. We encourage them to make decisions. |
OUR RECIPE FOR SUCCESS
 We care about our team members and we do everything we can to make sure they know it. Some highlights include:
Employee Assistance Program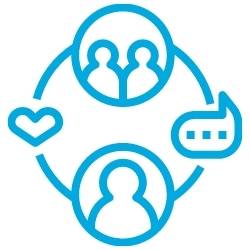 Our EAP give team members and their dependents access to the LifeBalance program.
This provides confidential services including counseling and advise on a variety of personal issues.
Vacation + Other Time-Off Benefits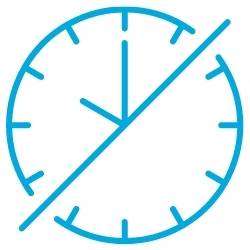 In addition to vacation and other time off, above average Personal Emergency Leave time is
provided when you are not able to work or when a loved one is suffering from illness or injury.
Competitive Compensation + Benefits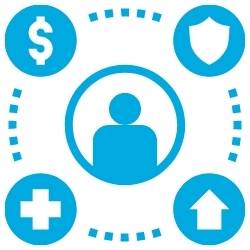 Apart from offering competitive salaries, eligible team members enjoy group RRSP/DPSP
matching and fiscal year bonus programs.
Work-Life Balance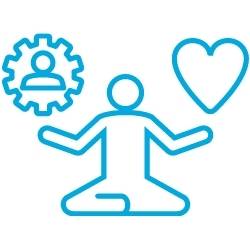 Do you have to make an appointment? Do you have to go pick up a sick child?
Bennington provides their team members with the ability to balance life.
Education Assistance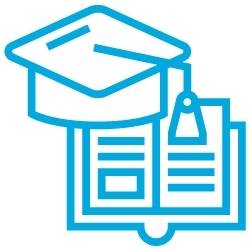 Bennington provides an Education Assistance Program which offers reimbursement of
tuition fees to encourage eligible team members to update their education and/or skills
by enrolling in part time studies at recognized colleges or university.
DIVERSITY AND INCLUSION
At Bennington, we don't just value differences - we celebrate them. We are committed to creating a space where people from all backgrounds work together. We are proud to offer our customers service in the following 23 languages:
Arabic, Assamese, Bahasa Indonesia, Bengali, Croatian, Dari, English, French, Greek, Gujarati, Hindi, Hungarian, Persian, Polish, Portuguese, Punjabi, Russian, Singhalese, Spanish, Tamil, Ukrainian and Urdu.
DIVERSITY AND INCLUSION COMMITTEE
The Diversity and Inclusion Committee was created to ensure that Bennington actively works towards maintaining our workplace diversity and educating our team members about aspects of diversity protected under the Ontario Human Rights Code such as (but not limited to) race, ancestry, place of origin, ethnic origin, colour, citizenship, creed, sex (including pregnancy), sexual orientation, gender identity, gender expression, age, marital status, record of offences, family status and disability.
All are welcome to join.
GIVING BACK
At Bennington, we believe in giving back to our communities. From pulling planes to riding big bikes, we love a challenge and we fundraise our hearts out to get there!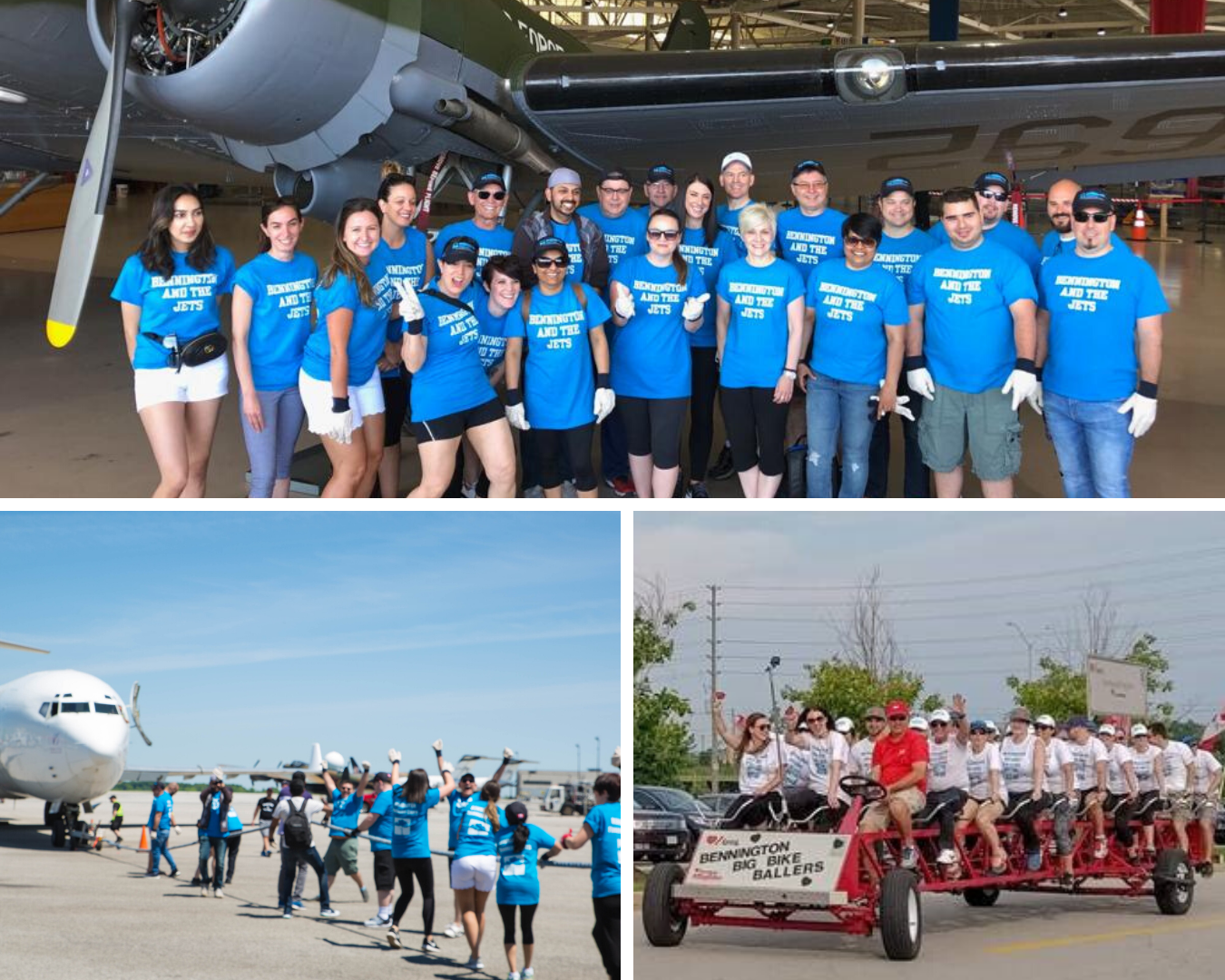 PRAYER/WELLNESS ROOMS
We have two rooms for prayer and personal wellness. These rooms can be reserved to ensure a private moment.
FITNESS ROOM (CURRENTLY CLOSED DUE TO COVID)
Pictured below is our on-site fitness room, available to team members at no additional cost.  Our restrooms are also equipped with private showers.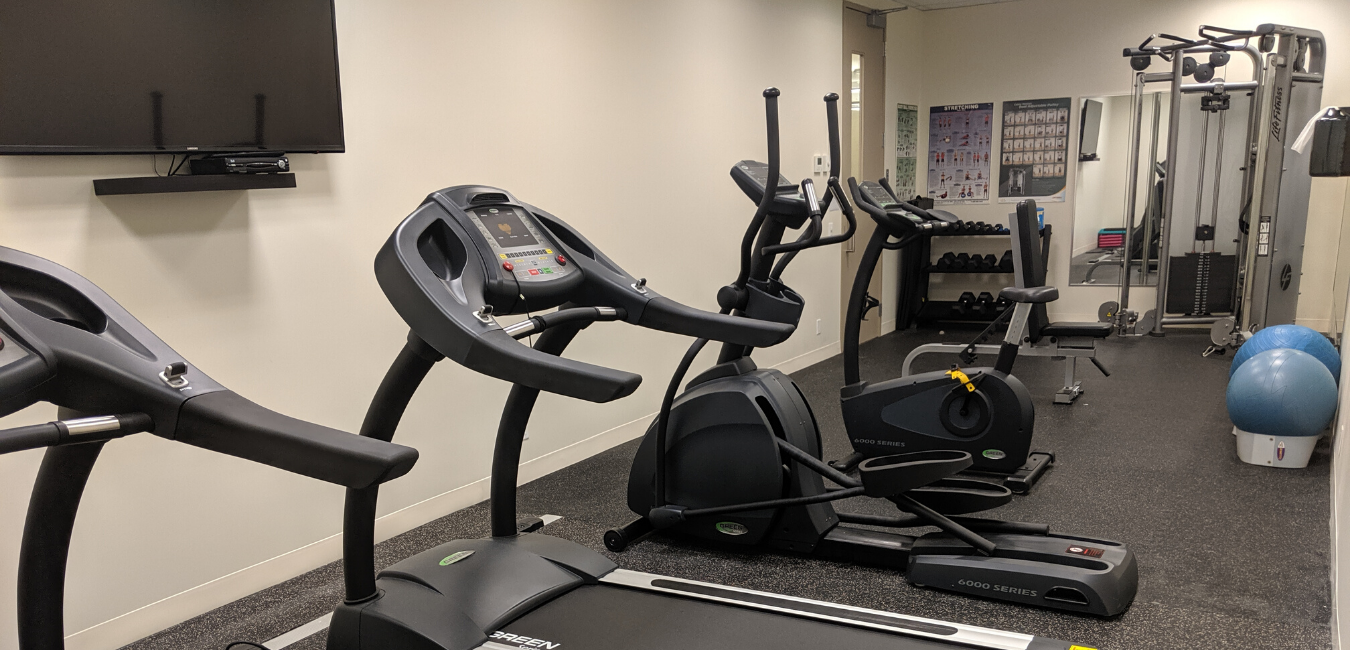 FOR COMMUTERS
Easy access to and from the QEW and 403 via Trafalgar Road or Ford Drive.
PUBLIC TRANSIT
The Oakville GO station is only 5 KM away from the office. The bus stop for Oakville Transit's route 120 EAST INDUSTRIAL is mere steps from our door!
FOOD AND ERRANDS NEARBY
Oakwoods Center (Farmboy, Starbucks, Subway, Bar Burrito and more)
Upper Oakville Shopping Center (Metro, Harvey's, Starbucks, Pizza Pizza, The Beer Store, Shoppers Drug Mart and more)
Oakville Place
GREEN SPACE
Iroquois Shoreline Woods Park is in our backyard! It's a great spot to go for a nature walk and recharge. We also have seasonal picnic tables for team members to enjoy their lunch outside.