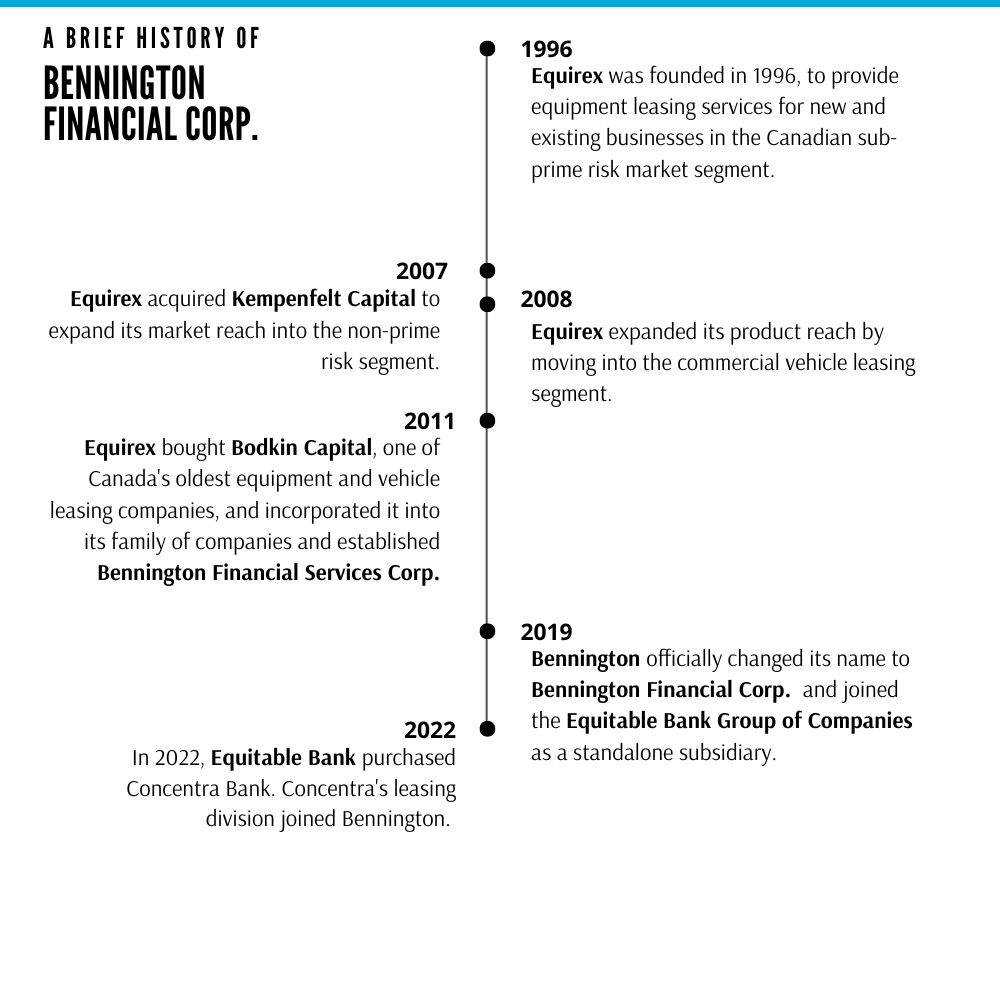 Backed by Equitable Bank, Canada's Challenger Bank™, Bennington through its brands Equirex, Bodkin, Concentra Equipment Finance and Kempenfelt, is able to continue its growth and provide unique and customized equipment financing products and services to an extended risk profile.
Our "Focus on Solutions®" approach provides our new and existing customers with unique and creative structures to assist them to finance their growth and their dreams. We couple this with a service level aimed to provide our customers with "Service With a Touch of WOW®".
We move forward in the Canadian transport and equipment leasing industry believing that "The Best is Yet to Come®".